Learning in small, digestible lessons!
An easy-to-use complete curriculum from one of America's most well-respected scholastic coaches.
 For ages 5-17 • From Total Beginner to Expert • Perfect for use at home, in classrooms, or afterschool programs
FEATURED: The Complete Program
This set includes all 7 levels, 70 lessons that teach the 5 disciplines of chess at every level. PLUS over a thousand puzzles to solve! Our best value.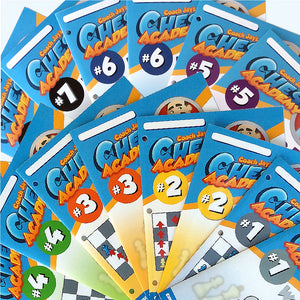 Coach Jay's Chess Academy
White – Black Belt COMPLETE Set
Coach Jay Stallings
Coach Jay, an Expert-level chess player, is a certified FIDE Trainer (one of only 19 in the U.S.) with 25 years coaching experience. He runs a non-profit organization that has taught chess to over 40,000 students. He and his wife, Michel, have two sons, both of whom played chess in tournaments from coast to coast.